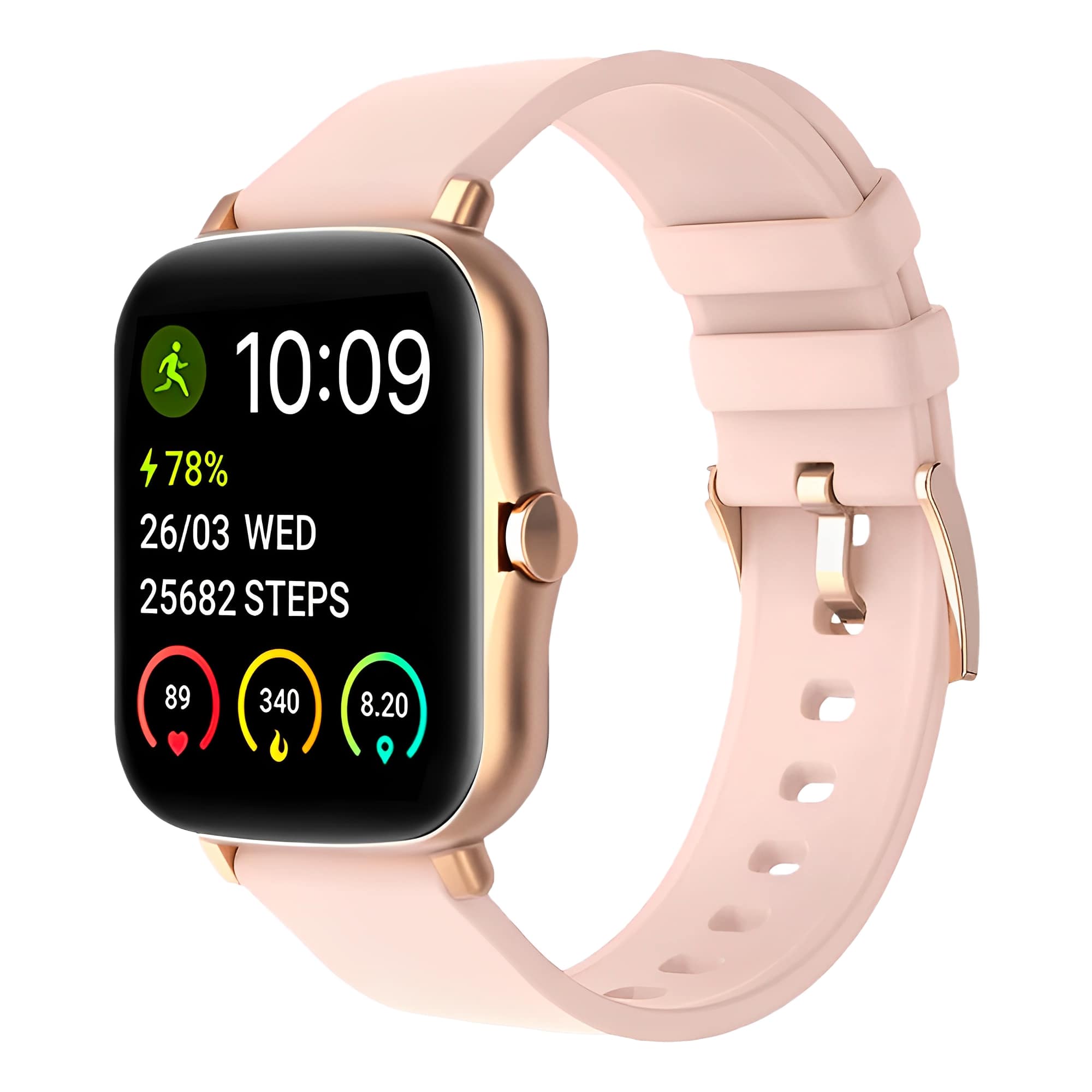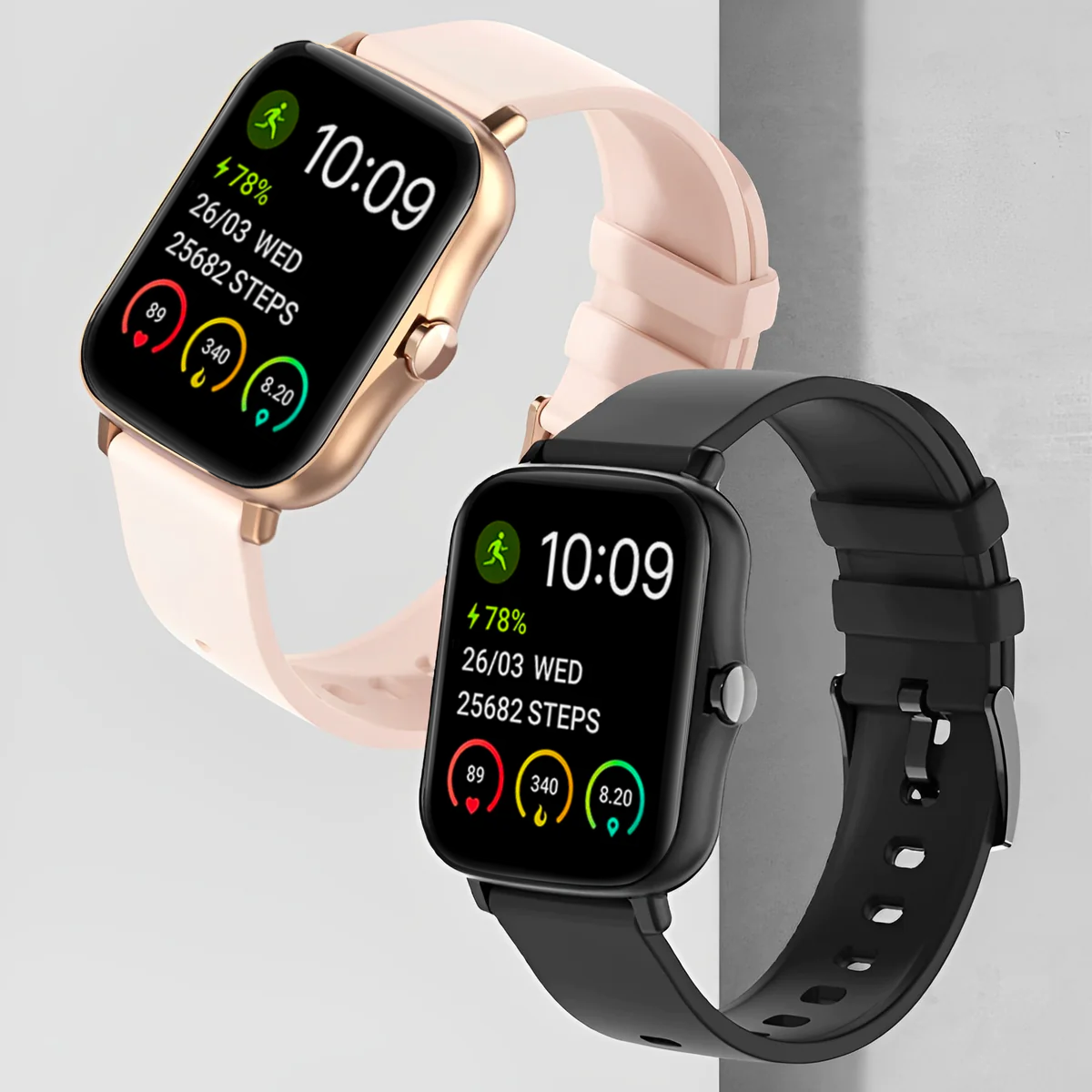 HealthWatch Series 5
Track Your Steps
Monitor your Heart Rate
Calculate your Blood Pressure
12+ Functions
Keeping up with your health shouldn't break the bank.
99% of smartwatches are overpriced.
On top of that, they don't even have the funciton everyone needs - especially right now.
That's why we decided to make our own.
Heart Rate Monitor
Check your heart rate in real-time with our advanced sensors.
Knowing your heart rate is really important to prevent health problems like viruses and early illness detection.
Blood Pressure Monitor
HealthWatch helps you know your blood pressure to reduce the risks of heart attacks, strokes, kidney failures, vision loss and more.
With 1 press, you'll have piece of mind and a healthier you!
Receive & Make Calls
Easily receive & make calls directly from the HealthWatch.
Never miss important calls from your loved ones ever again.
Messages & Apps Notifications
From text messages, to Facebook messages, to WhatsApp or applications notifications, never miss important messages or notifications ever again.
Sleep Tracking

Understand your sleep to transform your health.
We all know sleep is the most important aspect of our life, why not invest in it?
Steps & Activity Tracker
Easily monitor your steps, calories burned, time of exercice, heart rate and more within a few touches.
Take your health to new heights, starting today.

Completely Waterproof
Once you slap our HealthWatch in, you won't need to take it off - even when washing your hands, or going for a swim.
10+ Days Battery Life
Other smartwatches lasts for a day... The HealthWatch lasts for 10 days.
The magnetic charger makes it fast and easy!
Money-Back Guarantee
If you're not satisfied with The HealthWatch, you don't even need to send it back.
Tear up the invoice, you don't owe us a cent.
Contact us for a full refund.
Frequently Asked Questions
You ask? We answer.
We offer 100% money-back guarantee on all our products.
Is the smartwatch easy to use?

Yes, many of our customers find our smartwatch very easy to use and love the user-friendly interface.
Why do customers love the HealthWatch?

Customers love our HealthWatch for its great health monitoring features, ease of use, and stylish design.
What makes the HealthWatch a great choice?

Our smartwatch is loved for its good performance, health monitoring features, and ease of use. It's a great accessory to help you stay on top of your health.
Can the HealthWatch help monitor my blood pressure?

Absolutely! Our HealthWatch comes with a blood pressure monitoring feature that many customers find useful.
How does the HealthWatch help in monitoring health?

The HealthWatch provides real-time monitoring of various health metrics like blood pressure, which can be crucial for individuals especially concerned with their health.
Our customer support is available Monday to Friday: 8am-8:30pm.
Average answer time: 24h
This product has no reviews yet.
Blog posts
View all
Track your activity with HealthWatch
The Best Fitness Trackers of 2022 Are you looking for a reliable and accurate fitness tracker to help you reach your health and fitness goals? Look no further than our top picks for the best fitnes...